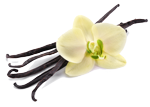 Hydrate • Heal • Defend
TERRABALMA® products are oil-based, carefully combined natural ingredients developed by a Physical Therapist / Wound Specialist to promote maximum healing benefits on skin and lips.
TERRABALMA® products easily and effectively absorb into your skin, creating a protective barrier, allowing your skin to lock in the moisture for longer periods of time. Our natural ingredients do not contain water, petroleum, preservatives or chemical additives.
You can feel good about putting TERRABALMA® on your lips and skin, knowing each ingredient is all natural. A little goes a long way.
Each of our Lip Balms contains one of the Healing essential oils – Peppermint, Clove or Lemongrass Essential Oils. Combined with other ingredients – Coconut Oil, Beeswax, Shea Butter, Vitamin E Oil, these balms form a protective barrier over your lips for maximized healing benefits.
See What Our Customers Are Saying!!
I picked up your original balm while vacationing in VT. It worked great on my hand eczema! Thanks Tarah, I am a customer for life!
After a day in the horse barn, there is nothing better for my rough hands than TERRABALMA.
The cracks on my heels cleared up after using TERRABALMA.
At the salon we have been using TERRABALMA on feet after we do pedicures and customers love it…the
product is multi-faceted and can be used for lip balm, heel balm, hands and face. Truly a great product and perfect for our salon.